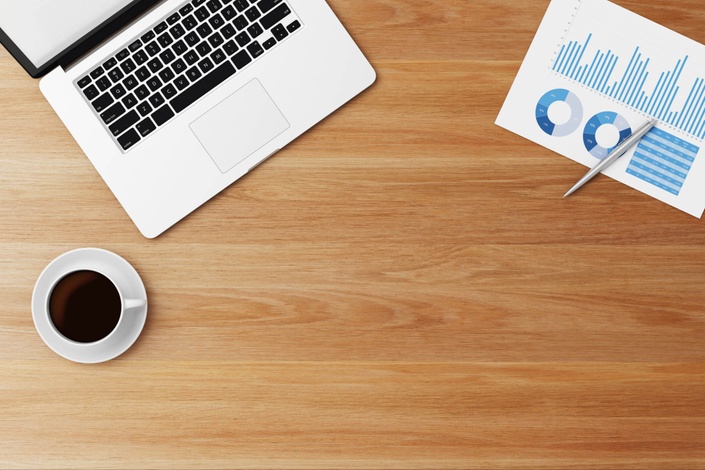 30 Days to Your Rich Revolution
Stop Budgeting, Start Living. How to automate wealth, no matter how much money you make.
Let's be clear.
This is a stress-free, no-guilt money management framework. I would like to help you automate your finances, get out of debt, and have more than enough money to enjoy traveling often and going out on the weekends with friends. This is not another useless finance website/book with archaic, boring advice. If you're tired of feeling guilty for every purchase or nervous about more complex finance topics like investing, you're in the right place.
---

Most financial advice you have received from your parents or read online is all about what you CAN'T do with your money.
Don't buy so many drinks on the weekend. Stop eating out so often. You can't afford those jeans. No way you should spend that much money on flying to Europe this summer. Budget more, spend less.
What's the point of saving for retirement, if you never allowed yourself to enjoy the years that got you there?
I believe money is about what you CAN do, saying "yes" to the things you love, to the experiences that make you feel rich and alive, and to the opportunities that allow you to give back to others. Whatever makes you feel rich and happy, you should be able to say "yes" to these things without feeling guilty. And you can.
I spent years building this 30-day system that makes my money go where it needs to go, effortlessly.
I wake up every morning confident that my savings accounts grew overnight, my investments are compounding, and I've exploited the banks for every dollar I can earn from their credit cards and checking accounts. And this all happens automatically, leaving me with more time to do the things I love most. I manage to have a guilt-free, expensive night out and not emotionally rip my heart out when I see the price of the $3,000 safari excursion I just booked. These are things I love, and I shouldn't have to think twice about what makes me happy. Neither should you.
My framework has worked not only for me as a college student for several years, but also for the hundreds of course participants whose salaries range from entry level to 7 digits.
We have tested this system with thousands of people, and it works.
When I knew it worked, I decided to finally create 30 Days to Your Rich Revolution. In this course...
you'll learn to squeeze the credit card companies and earn rewards that will actually blow your mind (like how I've earned $70,000 in rewards from banks in just the last year)
you'll learn to negotiate and earn the best rates on big life purchases such as a home mortgage or automobile
you'll learn to invest simply while generating superior results
and you'll learn to automate your impressive financial system so it runs without any oversight, as your own well-oiled machine
I'll teach you to set up your savings, checking, and retirement accounts; and I'll explicitly share the exact accounts and system I'm using to build wealth. You'll learn to never pay another bank fee (including most annual fees) or interest fees ever again. This won't be generic advice. I'll share with you the exact scripts I've developed to save thousands of dollars from bank fees. These scripts have been tested in real phone calls to banks by hundreds of our course's individuals worldwide, and they have proven a 99% success rate.
I'll show you how to get out of debt quickly... how to talk about money in relationships without starting another endless argument... how to achieve an excellent 760+ credit score in only 30 days... and how to thrive financially through college with minimal effort (for all the university students out there).
By the end of 30 days, your money is going to be flowing exactly where it needs to go.
You won't have to worry about your money, because you'll spend less than 15 minutes each week looking at your finances. This will allow you to spend time on the things that really matter to you: travel, clothes, your family, your friends, your hobbies.
Let's take a look at how several people have applied the principles developed through this course!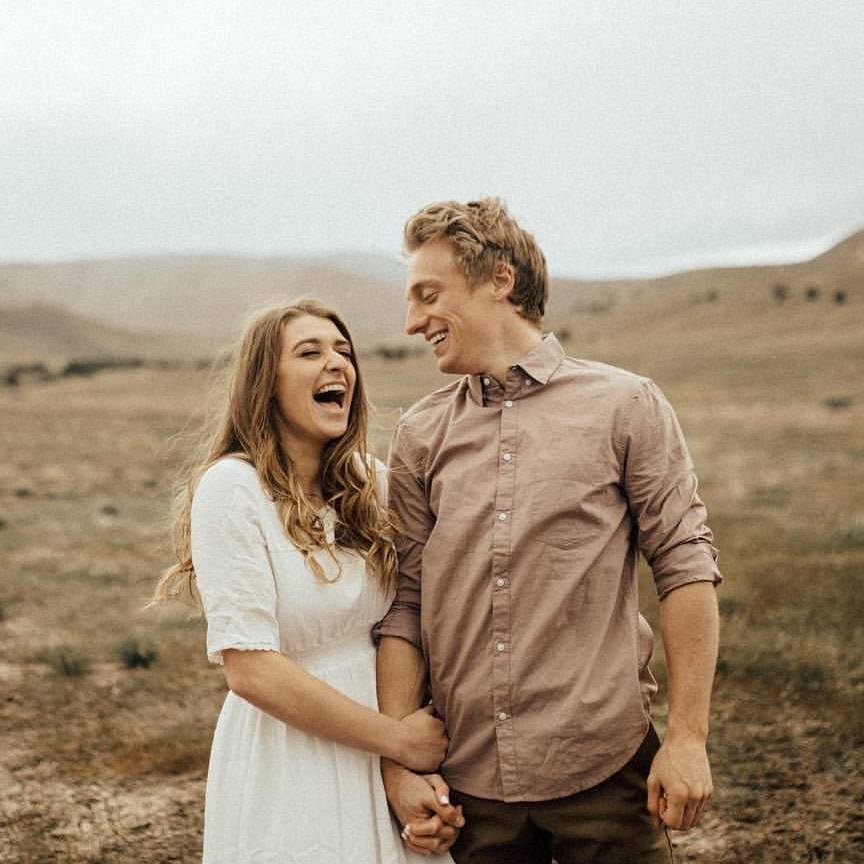 "Got to say, your stuff is the best. My wife and I got the new cards and are excited for two years of free flights. THANK YOU for showing us! The info you give out is VERY valuable!"
- Phil, College Student (earned $4,000 with credit cards)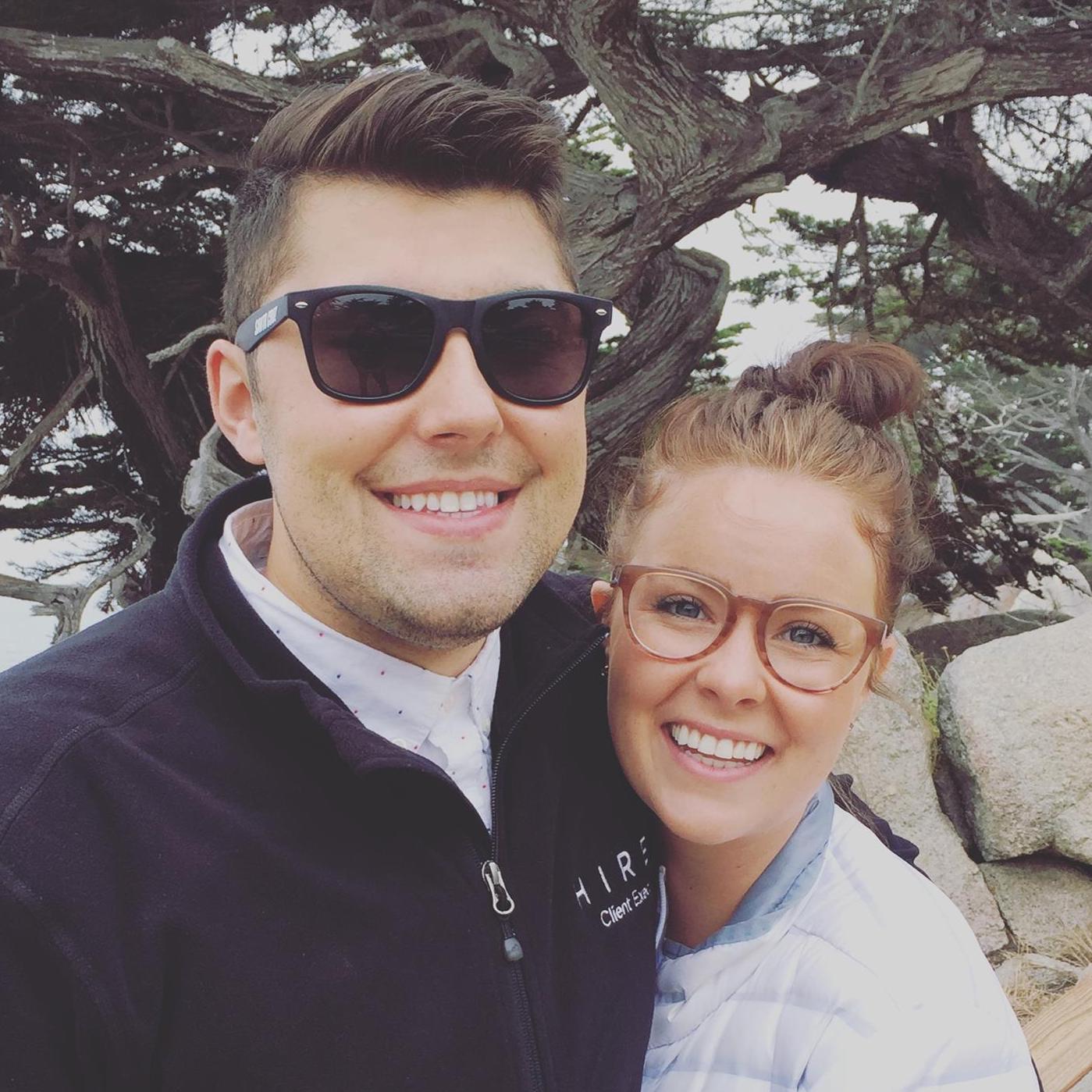 "Chad has helped me and my husband in so many ways. We feel like we have so much more knowledge and so many more skills when it comes to personal finance. That knowledge has shaped the way we discuss money in our marriage and how we run our finances day to day. We are so grateful for everything we've learned and now everything we've been able to do because of what Chad has taught us!"
- Jordan, Newly Wed Student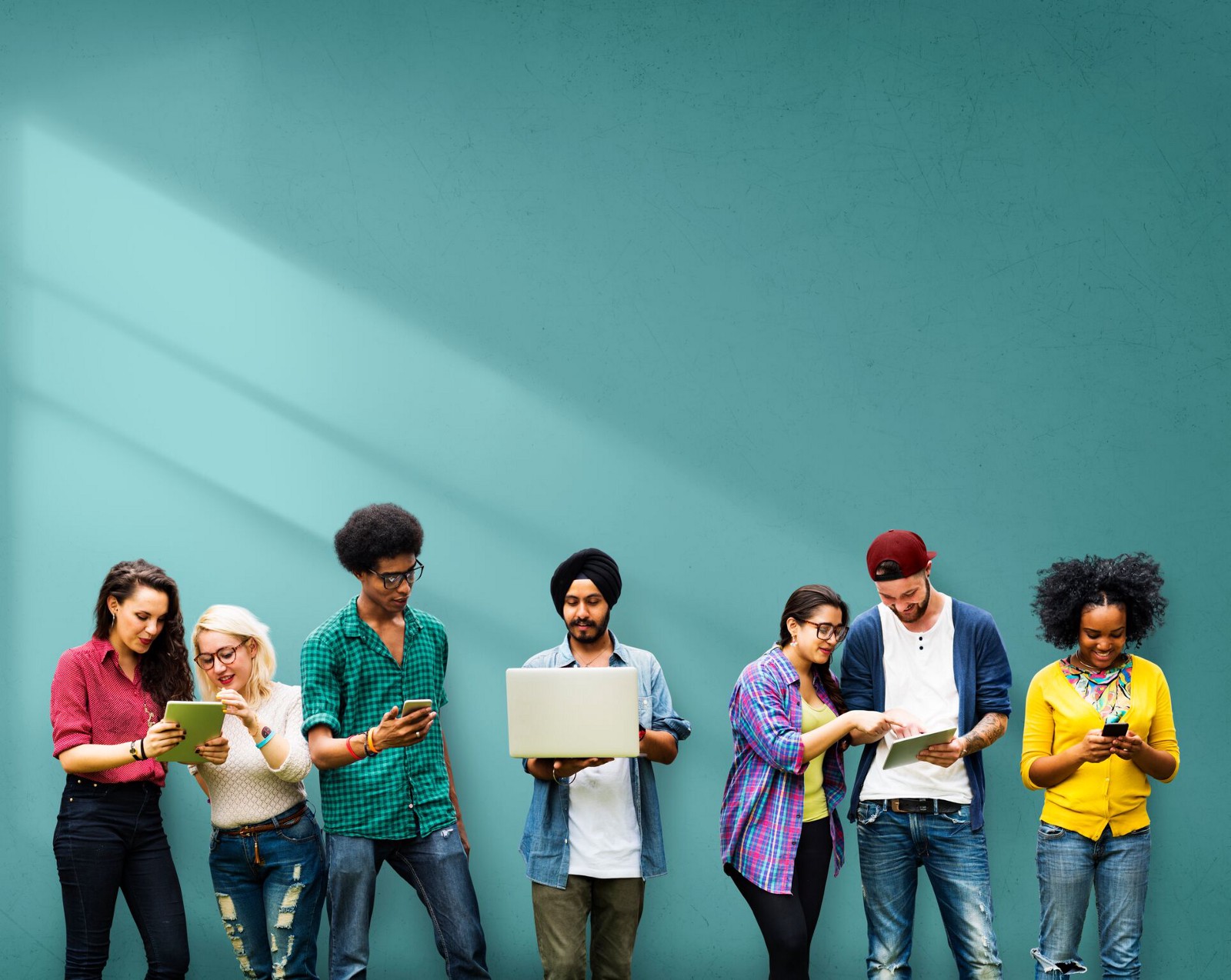 "Started with a 680 credit score. Now I'm at a 792! All of my outstanding debt balances have been paid off, and I haven't seen a bank fee in a year. Thanks bro!"
- Matt, Career Professional & Recent College Graduate
How will joining 30 Days to Your Rich Revolution save you money?
Lifetime savings could be ~$177,000. The comparatively low course price is easily justified.
investment earnings | $100,000+ | this is hard to calculate, although our investment strategies have proven to generate immense returns
savings | $10,000+ | beyond the improved savings rates, you will also obtain the highest compounded interest rates
no debt or credit card interest | $2,000+ | this depends on your current debt situation, but your increased credit score and ability to pay off your debt more quickly could save you thousands of dollars on interest rates
mortgage/auto loan savings | $10,000+ | experts project that excellent credit scores and negotiation tactics could save the average individual $10,000 from mortgage interest payments alone
credit card rewards | $50,000+ | our principles will help you earn $1,000+ every year in rewards, although aggressively implementing our strategies can reap much more
avoided bank fees | $5,000+ | over your lifetime, our word-for-word scripts will allow you to consistently waive annual fees and other charges banks attempt to apply to increase their profits
---
For this course, we've packed in 12 chapters with 58 simple, digestible videos and tutorials!
Bonus Material Included in the Course!
Forecasted Spending Plan (Template)

What Matters Most to You
Determining the Best Checking Account for You
Determining the Best Credit Card for You
Determining the Best Savings Account for You
Calculate Your Savings Earnings (Template)
Projecting Your Accumulated Investment Wealth (Template)
The Best Debt Pay-Down Strategy for You (Template)
Debt Pay-Down Calculator (Template)
Who is this course right for?
If you want to travel more and go out on the weekends, and you are tired of feeling guilty for buying the things and experiences you love most...
If you're stressed about how time-consuming and overwhelming personal finance seems to be, and you're looking for a way to spend only 15 minutes each week, confident that your money is automatically going where it needs to go...
If you're living paycheck to paycheck, exhausted with how there's never enough money to cover your obligations...
If you're eager to maximize your credit card earnings, easily saving you thousands of dollars every year...
If you know you should be investing but are stressed that you'll do it wrong and lose all of your money...
If you're tired of "the pros" telling you to budget more and spend less...
If you just want to be debt free, feeling like it is suffocating your ability to live more, worry less...
If you are afraid of never being able to retire or unsure when you'll achieve enough wealth to get there...
If you're excited about opportunities like buying a home or car, funding your children's education, and donating money to causes you're passionate about...
If you know that in the back of your mind, a year from now you'll regret having not purchased this course today; every day you wait is another lost opportunity to let your money work for you...
Please only purchase if you are a United States resident. Although individuals from any country will find most of the material in this course helpful, there are chapters covering topics that are only directly relevant to those living in the United States.
Your Instructor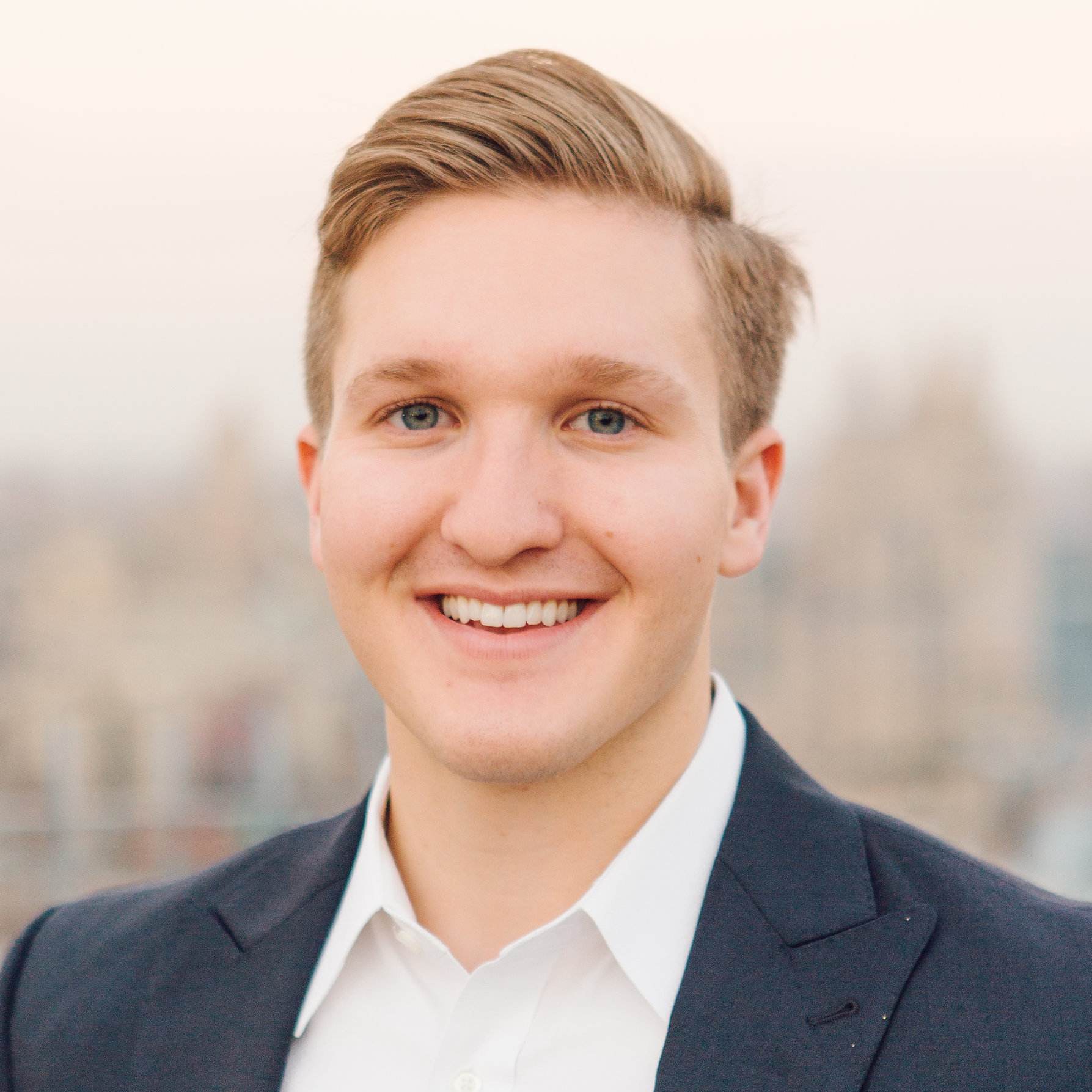 Finance is in my blood. Since I was 6 years old, my family has tested me with quick math. At the age of 11, I started a swim school and over the following seven years, I managed its accounting while saving up for college. At 18, I left for college and my parents cut all my financial ties: I was financially independent on a student budget.
During college, I worked within a number of investing positions: venture capital, hedge fund, private equity, valuation services, business development, and consulting. After graduating from college, my wife and I moved to New York City where I began my career with the top independent investment bank worldwide. After a year, I quit to pursue a business of my own, using the money I was able to save to bootstrap my company. And next year, I have the exciting opportunity to join a growth equity investment firm that specializes in accelerating the growth of the world's top startups (think Uber, Avast, Vivint, Podium).
I'm passionate about helping others find freedom through intelligent, automated finances. Freedom to live your best life, never saying "no" to the experiences and things you love most. And the freedom to still save and invest intelligently, preparing for your retirement. I've worked hard to develop this course, and I look forward to helping you begin your rich revolution.
BUY ONE, GIVE ONE. Wish you could have known this personal finance stuff when you were just graduating high school?
For every course purchased, we will give this same course to a graduating high school senior for FREE! Your purchase will directly improve the direction of someone else's life.
Don't Be Cheap Chester
You don't have to be the smartest person in the room to be rich. And you also don't have to be cheap Chester, sitting in his dorm room alone on a Friday night and refusing to travel each summer because he feels guilty anytime he spends money. You already have the money; you just may not know how to let it work for you yet.
I designed 30 Days to Your Rich Revolution to take complex and advanced finance principles, package them into digestible and attractive principles, and automate your financial situation. The goal: 30 days from now after completing this course, you will spend no more than 15 minutes each week reviewing your finances and celebrating your accelerated wealth accumulation.

I've been in every financial circumstance: from college student budget to comfortable professional. And despite the fluctuation in income I've seen over these years, my financial framework hasn't changed. And honestly, neither has my outwardly exuberant lifestyle, both as a student and a professional. In this course, you'll learn and achieve your rich revolution using the videos, tools, excel templates, and action steps I outline along the way. Invest in yourself today, and your success is guaranteed. Can't wait to see you inside.
Frequently Asked Questions
How long do I have access to the course?
How does lifetime access sound? After enrolling, you have unlimited access to this course for as long as you like - across any and all devices you own.
When does the course start and finish?
The course starts now and never ends! It was designed to be completed within 30 days; however, it is a completely self-paced online course. You decide when you start and when you finish.
What if I am unhappy with the course?
We would never want you to be unhappy! If you are unsatisfied with your purchase, contact us in the first 30 days and we will even eat the credit card fees. Show me that you have completed the course and exercises, and I will give you your money back.
What if my question is not listed?
Pro tip for college students.
The best thing parents can offer their children is a better financial future than they have built for themselves. If your parents are covering your expenses while you are in college, this is the ideal time to request their assistance in covering the cost of this course. They will be gifting you everything you need to build and automate your own finances, and you can begin responsibly preparing for when you become financially independent. I personally haven't received financial assistance from my parents since I graduated high school. However, knowing what is included in this course, I would have eagerly purchased 30 Days to Your Rich Revolution for the quick savings and earnings guaranteed. This course will alter the course of your life, and you will never regret your decision to master and automate your wealth today.
Lasting a lifetime
Undoubtedly, this is a course that you will reference consistently. This course isn't about short-lived hacks leading to short-term success. The framework developed in this course will guide you throughout your life to impressive financial success and accumulated wealth. And it's sure to be the backbone you rely on to successfully get you to a comfortable retirement.
Where will you be a year from now? Same place?
Let's automate your finances and build your wealth together. A year from now, you'll be one year closer to your retirement, whether that's at 45 or 65. Without this course, where will you be in a year? 15 years from now? What are you going to do about that?
Please only purchase if you are a United States resident. Although individuals from any country will find most of the material in this course helpful, there are chapters covering topics that are only directly relevant to those living in the United States.